The In-Flight Insider provides clients with memorable travel experiences. When you schedule a private jet or yacht charter, booking should be simple and service personal.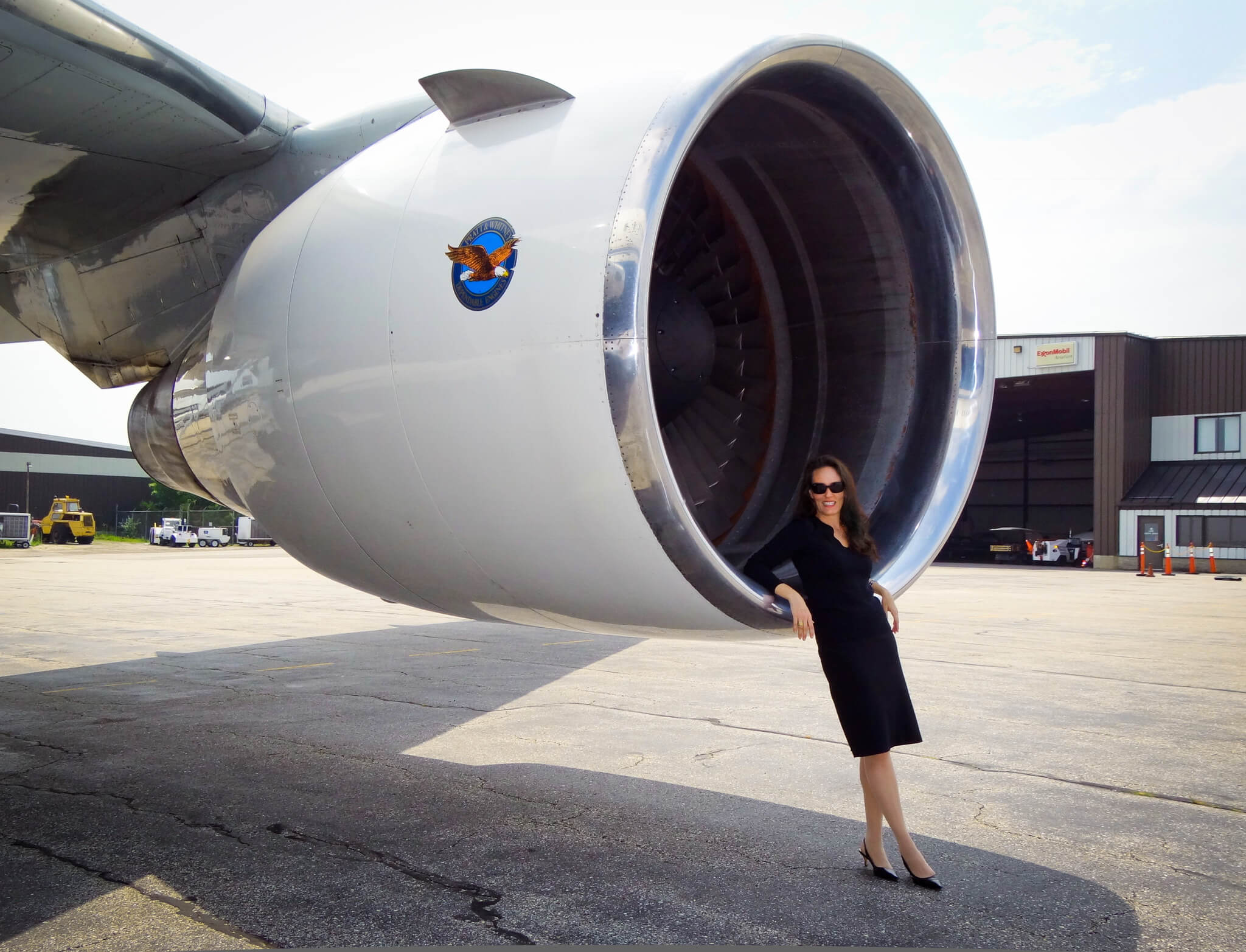 My Why: I've been in aviation for more than 30 years because I truly love working with people, being a trusted guardian of their journey, and making their whole travel experience a fabulous one. 
My Motto: If there is no way, I will make one. 
My BEST Travel Advice: Being Flexible is too Rigid… Captain Steve Skupien, a former Air Force Fighter Pilot, once gave me a golden piece of advice. "Want to know the real secret to traveling like a pro? Being flexible is too rigid… you need to be fluid."
IN-FLIGHT INSIDER // FOUNDER + CEO
Based on her deep understanding of helping clients in both private and commercial aviation, Carolyn Paddock created the In-Flight Insider in 2009. The site became an essential resource for travelers and press seeking information about the art of traveling well.
Today, In-Flight Insider is a company with bespoke services to help private jet owners elevate their travel experience.
Motivated by a deep desire to see the world and learn through experience, Carolyn left the Berkshires and began her career as a flight attendant for Delta Air Lines. Her intelligence and intuitive understanding of human nature made her a natural fit for private aviation, and Carolyn soon found herself flying some of the world's most successful and driven thought leaders around the world. As the founder of In-Flight Insider she parlayed her years of aviation expertise into travel and lifestyle advice, first as a blog, and now helping private jet owners elevate their travel experience: consulting, in-flight recruiting & training, and aircraft outfitting.
Driven to learn how to effectively listen, communicate and help people, she attended NYU for her certificate in Executive and Personal Coaching as well as a Coaching in Leadership and Healthcare certificate from the Harvard Medical School Department of Continuing Medical Education.
Passionate about food, Carolyn received her professional culinary degree with High Honors from Institute of Culinary Education in New York City, and holds a certificate from Cornell in Plant Based Nutrition.
Carolyn is a trusted resource and has been interviewed by various national media outlets, including Forbes, The Washington Post, CNBC, CNN, MSNBC, TIME, Money, and has contributed to The Huffington Post.
Carolyn maintains her current FAA Crew Member Emergency Training and First Aid qualifications. She also consults with the Gulfstream Design and Innovation Team on aircraft cabin design and interior function.
Member of Gulfstream's ATCAT Committee (Advanced Technology Customer Advisory Team)
Member of Gulfstream's CAB Committee (Cabin Advisory Board) 
FAA Crew Member Emergency Training
First Aid and TEMPUS 
Professional Culinary Degree, The Institute of Culinary Education, NYC (with Externship at the Union Square Cafe)
Certification in Plant Based Nutrition, Cornell
Certificate in Executive and Personal Coaching, NYU